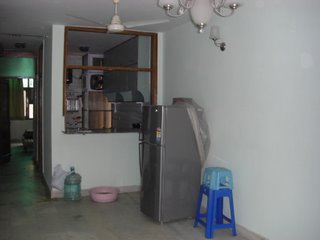 It has been twenty-four days since he first showed up and said painting the apartment would take ten days.
Four rooms and five colors later, he cleaned his last paint brush and said goodbye.
He's been a helpful person to have around. Beyond his painter duties, he's made the carpenter not take too many naps,
found a glass guy to fix things
, made sure the trash collector didn't ask for too much money,
gone to find a locksmith when I was locked out
, and bought wire for the electrician.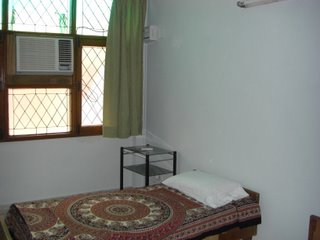 When he finished, he only asked for $20 above his original estimate. I didn't mind that at all.
As helpful as he's been, though, I'm so glad he's gone and I'm that much closer to having things finished around here.