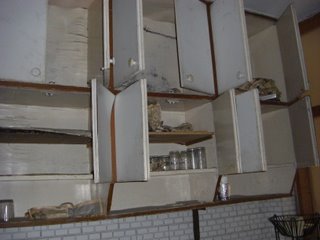 The cupboards were another thing in very bad shape when I first arrived. Warped from weather and years of being unused, termite eaten. The
formica
was peeling off the cupboard doors and they were a mess.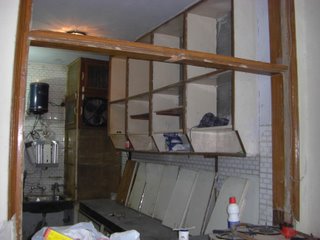 I had the doors removed, thinking maybe new doors with new
formica
--known here as
shamica
--would do the trick and be enough. But two carpenters came to give me estimates on the work and both said the whole thing needed to go because it was in such bad shape.
All right then. Give me something new and pretty.
Six days later I had new
cupboards
with nice, green
shamica
. They just needed painting, and no problem there because the painter was still hanging around painting things.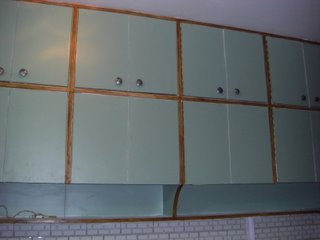 Behold the transformation. I have kitchen cupboards. And when the paint dries, I'll put something in them.