Some friends picked me up in a taxi today to go to lunch. I am reminded how nice it is to ride in a car. No jolting. No wind. No exhaust fumes.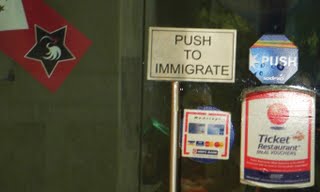 So on my trip out, I passed the Republic of Chicken. Very clever sign on the door.
Conversely, when you leave you are 'emigrating'.
No passport necessary, though.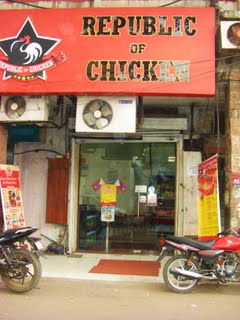 Not exactly a vegetarian friendly 'country', but amusing nonetheless.