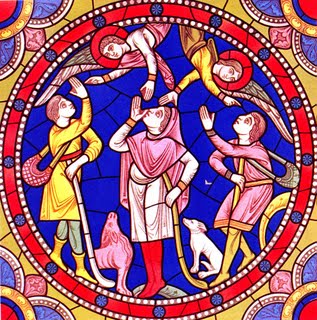 This picture is from the stained glass panel of the Life of Christ in the Chartres Cathedral, France.
The Annunciation to the Shepherds.
It makes me smile because it appears that the shepherds are high
fivin'
the angels.
Awesome.
You bet: the Messiah's arrived? Give me some skin.
Good news indeed.