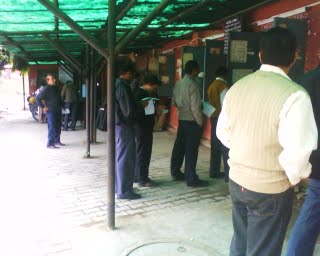 My water bill was due Monday. But the bill paying office was closed. What kind of sense does that make? So I got to pay the 13 rupee late fee.
After I found the "office", that is.
It's in an out of the way place off a highway in a walled compound.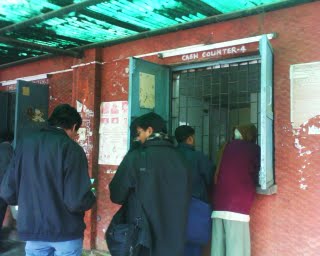 I chose the "cash counter" since I didn't have a cheque.