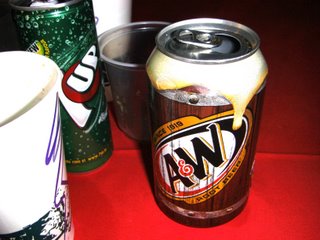 I went to the Fourth of July celebration at the embassy.
Interesting. American, yet still India.
For one thing, the very tall "Uncle Sam", was an Indian circus performer hired for the evening.
The marines brought out the flag and the national anthem was sung. There were fireworks and hamburgers (
very odd
for India) and apple pie and the very rare A&W
root beer
(wish there had been Dr.Pepper).
Something that could have been scheduled better were the fireworks that happened before dark and the picnic games that happened after dark.
There was a watermelon eating contest, three-legged races, pie eating contest, and tug of war. One of the tug-of-war battles was between the very few (seven) marines and several dozen children. The marines lost.