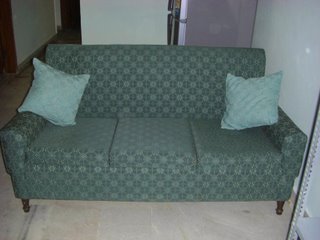 The landlord left a couch in the apartment. I agreed that it could stay only if I could have it re-upholstered. He said I could do whatever I wanted to it.
It was in terrible shape, flattened cushions and crusty material.
I had it fixed. It's condition could only be improved from what it was, and it sure is better now.
Watch the
transformation
from disgusting and ugly to green and able-to-be-sat-upon: