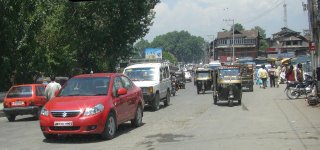 My first experience back in India was a taxi ride. It was one of the most harrowing I've ever experienced--which is saying a lot. There were squealing tires and fish-tailing as we had some very close calls. Shew, I'm still alive.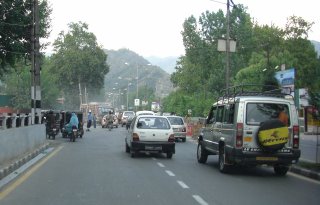 I decided to give you a glimpse of the traffic here. So you can see what's on the roads.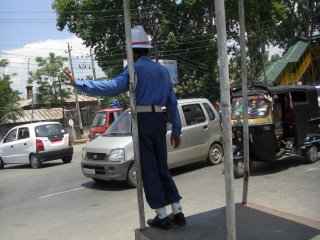 The traffic cop. Like his uniform?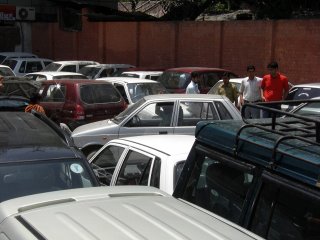 This is where we parked the car to go shopping. (It's the green one with a roof-rack in the corner.)
As you can see, we needed to wait a while before the car was able to be freed.
You can hear the traffic for yourself:

And this is some of the unexpected traffic that goes by: