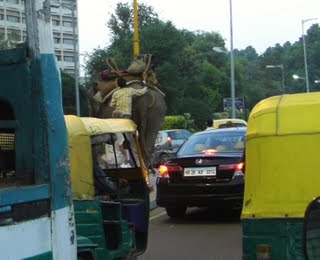 What is that between the buses, auto rickshaws, and cars?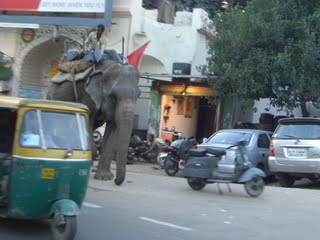 Yes, it's an elephant and his mahout.
What a city of contrasts Delhi is.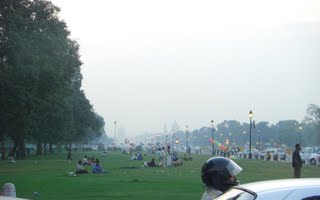 On the drive across the city with some friends, we spotted the elephant, and in another part of the city there were families gathered in the grassy areas to enjoy the evening cool.
It was a very different atmosphere once we reached our destination, a fancy hotel where we partook of some coffee and tea and mixed with the rich and privileged.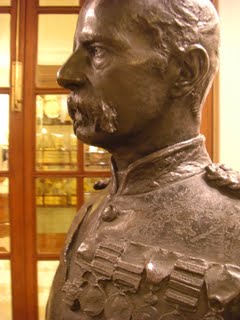 The halls and corridors were lined with old paintings, drawings, lamps, statues and fountains.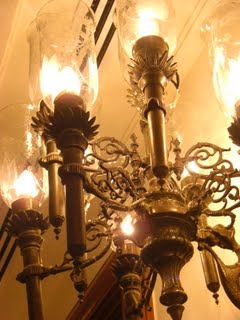 We enjoyed our rare, expensive treat and then it was back to the real world of Delhi, its dust, noise and humanity.