I haven't yet shown you the view from the roof. At six storeys up, there are things to be seen.
Most of it is rooftops, water tanks, and smog. But there are a couple of unique sights.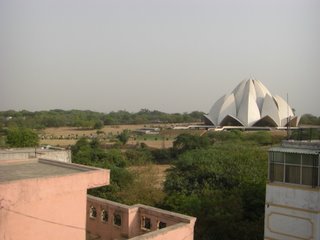 One is the Bahá'í temple, known as the
Lotus Temple
. Architecturally, it's a beautiful building. Spiritually, it's a neighborhood menace. Silent, though, unlike the temples and mosques.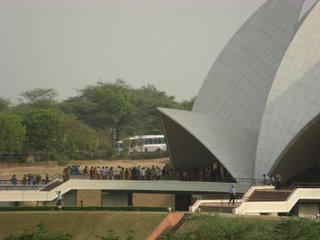 The
Bahá'í faith
is attractive in India, and the temple is a huge tourist magnet. It has as many as four million visitors each year--that's, says wikipedia, is about 13,000 every day or 9 people every minute. Sheesh!
There are also other gigantic temples on the horizon.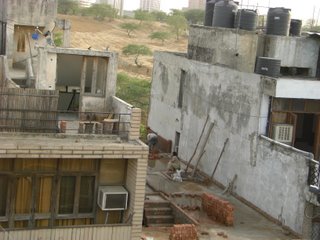 And other people's construction. At least I'm not the only one in the neighborhood being noisy and messy.