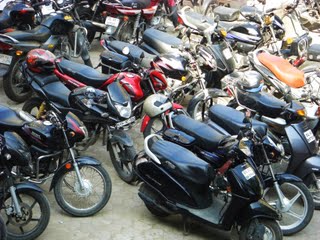 I had an unsuccessful day. I went out looking for four different things. I made three different stops. I found zero of what I was looking for. Took up five hours of my day.
But, as usual, I saw other interesting things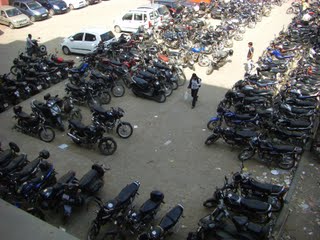 At the coffee shop where I stopped for some tea, I sat on the balcony and watched the tide come in on the sea of motorcycles below.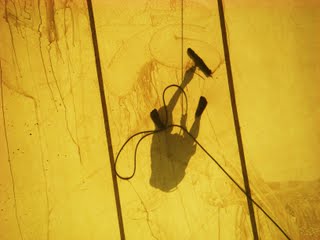 At another stop I saw something new.
Do you ever look up at the ceiling? I do. And today I was rewarded. There were barefooted men walking over the panels of whatever the roof is made of, squeegeeing it.
Here's a brief look at the action: