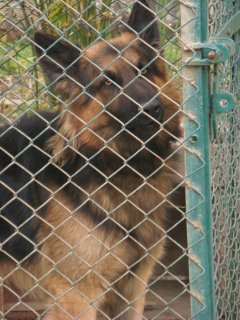 This is the dog who barks at me every time I go in and out of the house.
Masha very big dog, too. His paws are about as big as my hands and I was very uncomfortable with his greeting one day: his teeth around my shoulder.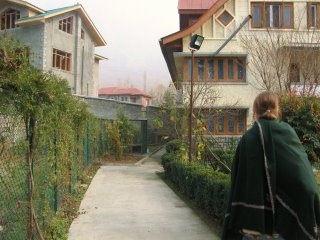 This is me walking up to the house approaching Masha's cage and awaiting his bark.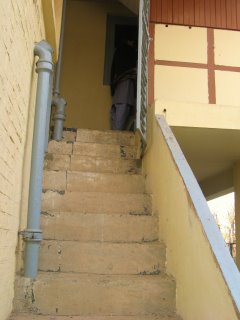 This is the door whose squeak Masha waits for to know that it's time to bark at me.