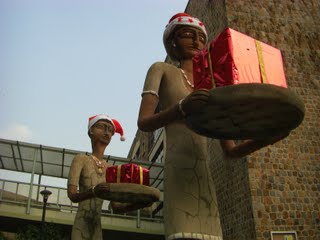 Is it Christmas where you are?
Here there is little evidence that Christmas is a holiday.
Much much less than the decorating frenzy of the US.
Today I saw these two gift bearers and remembered that in other places people are turning everything green and red for the rest of the year.