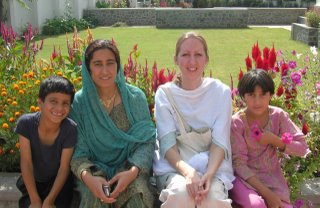 Since there were no strict curfews or strikes today, I visited some friends. They offered me some
chai
and then asked me to take some pictures in the garden. They had a lot of different poses for me capture.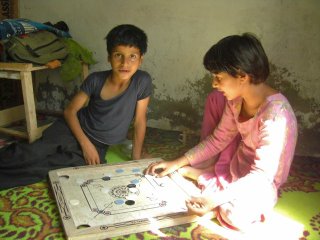 The kids have had weeks of no school because of the unrest. This was the first day for many of them to go back. Now the teachers are piling on the homework to make up for all the missed time. Poor kids.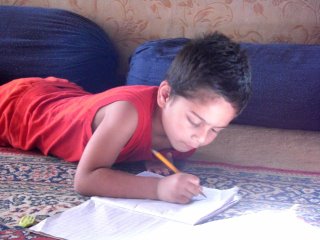 This one just turned five last month (or "completed his fifth year", as they say here), and he was doing his homework: writing the numbers 1 to 100 in his notebook. Very neatly, too. He had three other books of penmanship in English and Urdu to do before tomorrow also.