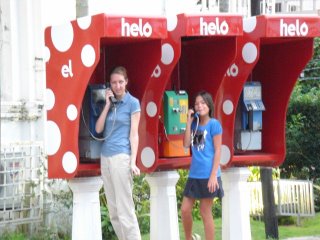 "
Helo
?
Helo
?" We are trying to call you from Little India.
This evening we went downtown to the historical part of the city to see what was there and to eat in Little India.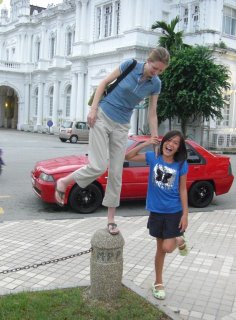 Some of the buildings are from British colonial days and they have a different feel from the rest of the city.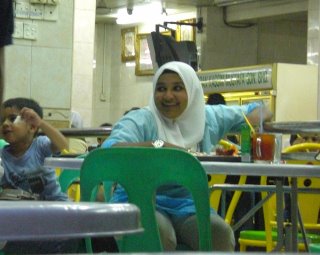 We ate at one of the outdoor food stalls,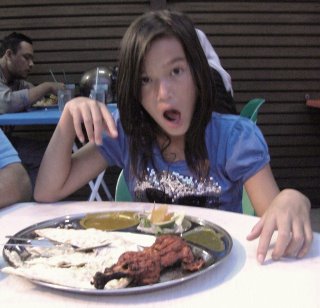 where the plates were very big.