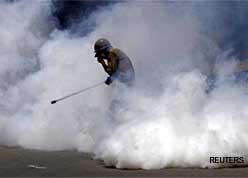 I can't get back to my house. After my trip to Thailand, I'm stuck in the capital city until things become more calm.
The city is under a 24 hour curfew. If I were to arrive at the airport, I'd be stuck there for who-knows-how-long.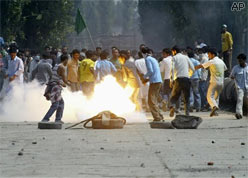 If I were to get to my house, there'd be no way to go out and get food or other supplies. Or to go out to teach, though it's near by.
I'm better off where I am for now, though I'm kind of done with living out of a suitcase.