I'm staying with some friends.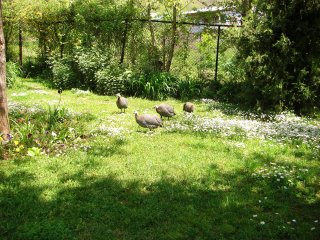 They have a number of domesticated birds wandering about: chickens, quail, guinea fowl.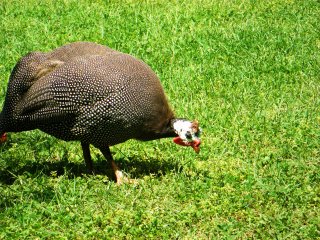 The guinea fowl are odd and noisy birds.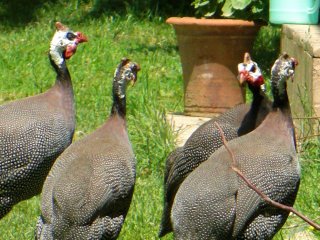 I think they sound like an old, rusty, water pump.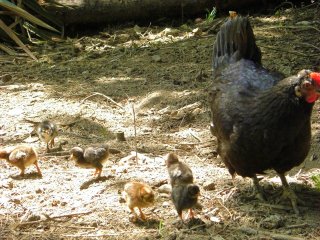 Some new little chickens were born this past weekend.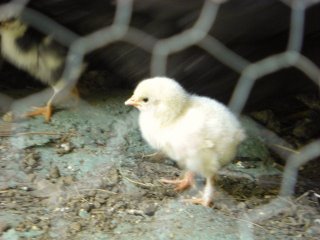 They are nice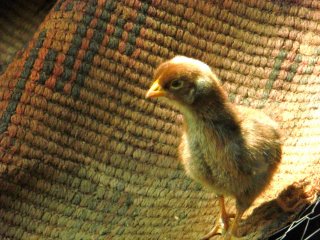 and fluffy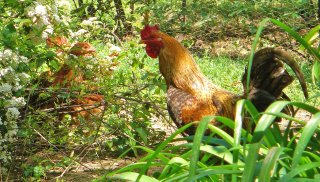 .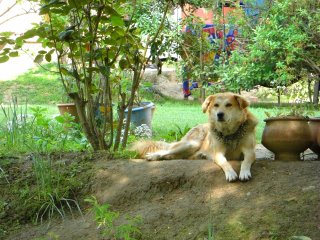 And what farm is complete without the faithful, guard dog watching over it all?