Lots of people here ride motorbikes.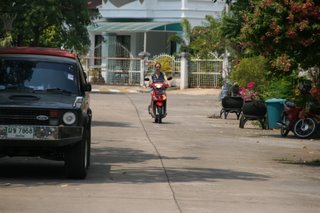 One of the people riding them lately is me. I've ridden with Ute. I've ridden with the boys and their father (four of us on the bike!) for my commute to work.
And I've even been driving one myself. Eek.
A little bit.
Not very far from home.
The traffic's kind of scary.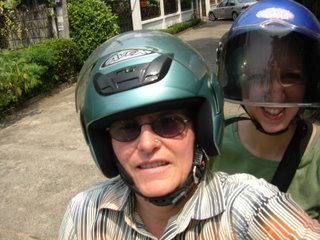 Here I am riding with a friend.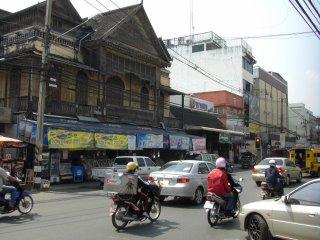 The scary traffic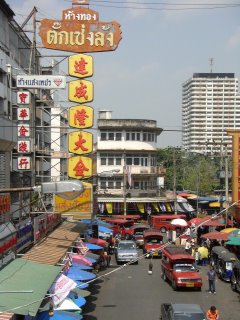 And an overview of the street.