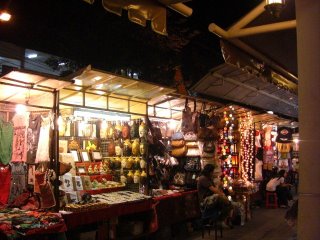 The night bazaar here is crowded with color and noise and tourists and a 'cheap cheap' chaos of stuff.
These are some of the stands and shops.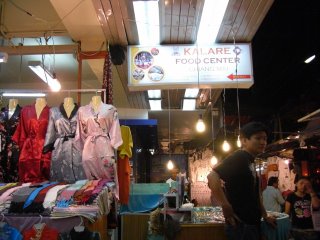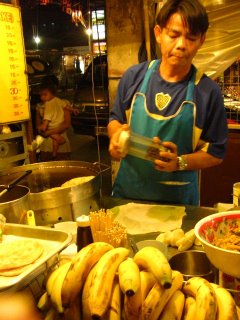 This is the man who will make you a banana pancake. Do you want raisins with that?
These are flowers made out of soap.